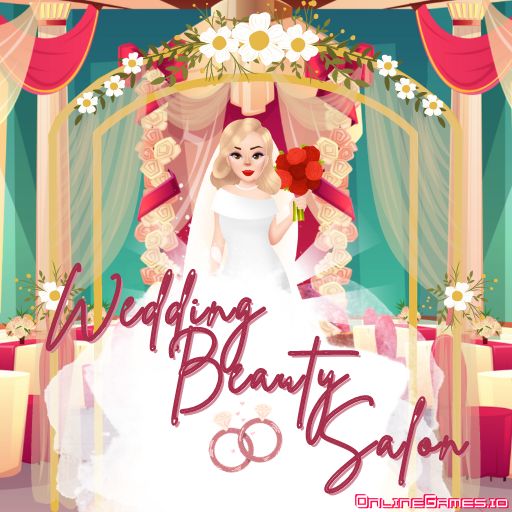 There is a wedding coming up. Wedding preparations have already started. The organization team has been working well. Now it is the wedding day. It is time to dress the bride in her wedding dress. Wedding Beauty Salon is a dress-up game where you make a bride ready to marry. Your mission here is to be a stylist. Because no one can prepare the Bride better than you. Everyone's eyes will be on the bride as she descends the stairs with all her grace. The groom might be in a bit of trouble!
How to play Wedding Beauty Salon?
This is a three-stage preparation process. Start with makeup, do the Bride's hair, and complete the preparation by choosing the wedding dress.
Makeup:

The eyes are where it all begins. Put on the bride's eye makeup first. A palette of eyeshadows is presented to you. Pick the one that appeals most to you from this plate, then finish applying the makeup. Our preferred eyeshadow color is smokey. After eye shadowing, it is time to select lipstick. Use the one that complements the Bride's lip color the best. The blushes then have peach or pink hues to choose from. However, make sure it works with the lipstick. Glitter is an additional option to blush. Consider aesthetics while choosing eye color and brow shape.

Hair:

It is time to talk about hair now. Decide the bride's hairstyle and color here. You can give hair a second color layer if you'd like. Select the earrings and necklace the Bride will wear after getting the hair done. The making of jewelry is also finished.

Dress Up:

In the last part, make the Bride wear a magnificent wedding dress! Make the Bride put her high heels on. And, of course, the veil! There is no bride without a veil. You can also recommend wearing gloves to keep the Bride's hands stylish. Complete preparation by choosing the flower. The Bride is ready now!
Controls
Wedding Dress Salon is a straightforward game to play. There are no complicated rules. All you need is your computer mouse. While playing the game, press the next button when you complete each stage to move on to the next step. If you want to change your decision, you can click the back button. Then, you will come back to the previous stage and rearrange it.
You May Also Like
Playing Love Tester, a game where you gauge the degree of attraction between you and your crushes, can be fun if you like Wedding Beauty Salon. Also, check the kids games on OnlineGames.io for additional game choices.