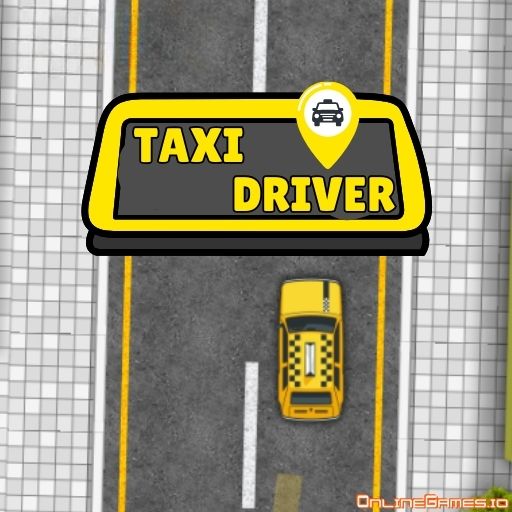 We're going back to the 80s! We were inspired by Taxi Driver, the most successful movie of your parents' time, and now we are here. Taxi Driver is a 2D driving game where you steer a yellow cab. You will get your customers and take them wherever they want to go with this cab. The taxi's engine's sound offers a lively gaming experience.
How to Play Taxi Driver?
Taxi Driver is a game where your primary duty is picking up passengers and delivering them safely to their desired destination. It sounds easy, but it will take a lot of work. Because you are in a metropolitan city and traffic is constantly moving. And most drivers in the city are highly impatient. If you make them wait even for 1 second, you will be exposed to their ugly horns.
You will receive directions on where you need to go from the yellow arrows that appear at the top of the screen.

Suppose you do not park the taxi in the order the yellow arrow indicates when it arrives at the parking area. In that case, the mission will not be completed.

You must try to fulfill your duty without hitting any cars. You lose stars with each hit, and the game is over when you lose all 3 stars.

And, of course, you shouldn't crush your customers either. If you hurt your customer, the game is over.

You will serve two customers at each level. And there are 20 challenging levels.
Perks of Playing Taxi Driver
You will encounter many obstacles along the way. Overcoming these obstacles will directly help you improve your attention skills

and reflexes

.

You will proceed by following the yellow arrows. Sometimes, there will be sudden turns and narrow streets. This is how you improve your hand-eye coordination.

From time to time, you may be exposed to careless maneuvers by other drivers. Anticipating these will prevent any collision. This increases your processing speed.
Is Taxi Driver playable on Chromebooks?
Yes, Taxi Driver is accessible on Android and IOS mobile devices, Chromebooks, tablets and computers if proper internet is provided. You are free to experience the game in whichever options you want.
Controls
Use the WASD keys or the Arrow keys to steer the yellow cab.
You May Also Like
If you like playing Taxi Driver, you may try driving a school bus. Or you can look for other driving games io. You can find tons of options on OnlineGames.io stay tuned for new releases and upgrades.