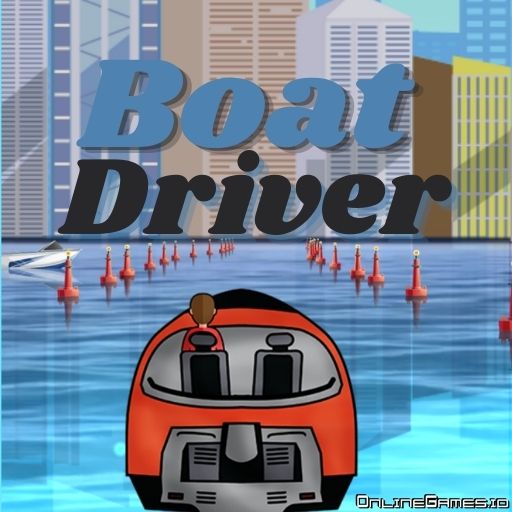 Everyone is waiting for you to join the race at the Marina. You must race with other yachts and boats without going outside the pontoon lanes. This is the rule of this game. Boat Driver is a 2D driving game with excellent graphics and animations for the utmost racing experience. This game offers you a divergent adventure with boats.
How to Play Boat Driver?
20 challenging levels are waiting for you to be unlocked. Choose your boat from the menu and start the race. There are 7 boats to choose from, and you can purchase a new boat with the money you earn by winning races. You should not collide with other boats while racing; otherwise, you will lose. As you progress in the race, you will encounter a money sack and a shield. By taking them, you can increase your strength.
Change the Boat
You have 7 different boat options, from yachts to jet skis, that you can choose from and race. You can buy a new vehicle with the sacks of dollars you collect in races.
Using Shield
As you progress through the race in the game, you will encounter shielding power-ups that can help you protect your boat from any crashing. 

Using power-ups will benefit you greatly throughout the race. 

Some boats you come across during the race may try to eliminate you by making left and right maneuvers. If you collide, you lose the game, but using the shield protects you and wipes out the other boat. 

When you take a shield power up, you will see a halo wrapping the boat. Using the shield gives you short-term protection.
Rules
You should not crash into other boats or yachts. You should also avoid pontoons. You will even see some buoys moving during the game. You must not contact them either.

You will see gaps in some parts of the lanes surrounded by pontoons. They are designed to deceive you. If you try to pass from there, you will lose the game.
Controls
Use the WASD keys or the Arrow keys to steer the boat.
Similar Games
We suggest you also play Jet Ski Boat Race, another boat racing game, if you enjoy playing the Boat Driver. Visit OnlineGames.io's free online racing games and driving games categories for further options.