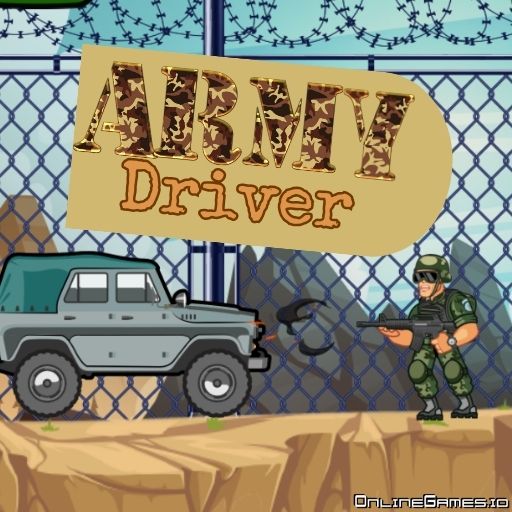 Customizing a jeep truck and getting in the driver's seat sounds cool, right? This jeep truck is embarking on a harrowing journey and must be prepared for anything. Because there are no good guys on the road. Army Driver is a gripping fusion of war games and car games where the player will progress through 30 levels. The men who will block the path are armed on this road. And they will not hesitate to shoot at the jeep truck. Getting rid of them by driving the vehicle is a main mission.
How to Play Army Driver?
Start your adventure by customizing a jeep truck and battle with the armed forces. Tap to the "truck" icon in the menu and choose which vehicle you want to use. You can pick your favorite color among the range of car color options. You can also upgrade the engine and suspension power using your collected coins during the game. Press the next button and proceed to the level selection section. There are 30 levels. After choosing the level, you are ready to combat! As you progress with the jeep truck, you will encounter armed men, and their target will be you! You must try to crush them without letting them hit you; otherwise, your jeep will be damaged. Keep an eye on the health bar of the vehicle at the top of the screen.
Graphics
The game has rich graphics, which makes the game more enjoyable. An attempt was made to create a realistic environment, from mud splashing on the jeep to the fire opened by the soldiers. Just enjoy this adrenaline-filled game with its vivid animations.
Controls
Use the Left arrow to move backward

Use the Right arrow to move forward

Use the Upper arrow key or the Space to jump
Similar Games
If you like Army Driver, you might like Uphill Jeep Driver, a free driving game in which you transport passengers in a jeep. You may also search for additional game options on OnlineGames.io using the tags Car Games and Driving Games.