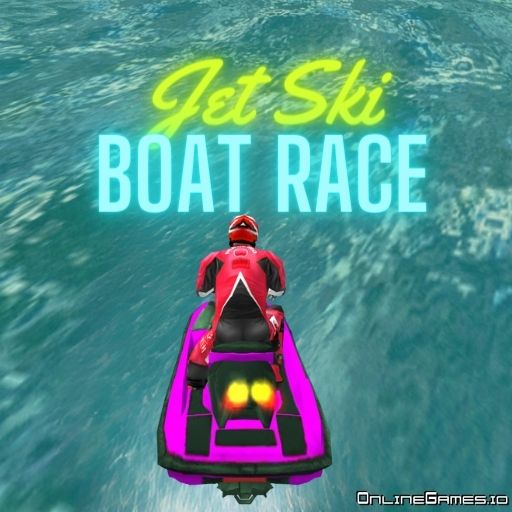 If you are fond of Jet Skis, this game is perfect for you. Because you are invited to race with them. Jet Ski Boat Race is a 3D racing game where you and your opponents are driving jet skis instead of cars, as in classic racing games. This time, the race is on the water.
How to Play Jet Ski Boat Race?
The first thing you want to do is create your profile after entering your name and age in the "Guest" section from the menu. You can then start the game by selecting the mode you want to play. 

Jet Ski Boat Race provides you with 4 game options: Time Attack, Quick Race, Championship and Knock Out. Each one of them has their unique features. For example, while you race against time in Time Attack mode, you have to eliminate the competitors in Knock Out to get ahead. 

Following the mode selection, you need to determine the game setting, such as the number of players and laps, the difficulty level of the game and the map you will compete on. 

And finally, it is time to select your rider and jet ski. When all is done, you can start making people swallow the seawater!
Game Modes
There are 4 different game modes in this game. Each has unique rules.
Time Attack

Quick Race

Championship

Knock Out
Upgrades
Jet Ski Boat Race allows you to upgrade the features and abilities of the jet ski and the player. While you can increase the jet ski's nitro, speed, braking and steering abilities, you can also improve the player's experience points, winning rate and abilities. You can do these with the money you earn from races.
Controls
Use the WASD or the Arrow keys to move

Use the Left Shift key to use nitro

Use the Tab to pause

Use the C key to change the camera view
Similar Games
If playing the Jet Ski Boat Race gives you pleasure, we recommend that you also play our other racing game, Hover Racer. We are sure it will be interesting to race with hoverboards in this game. For our other free game collections, visit our racing games and driving games tags on OnlineGames.io.