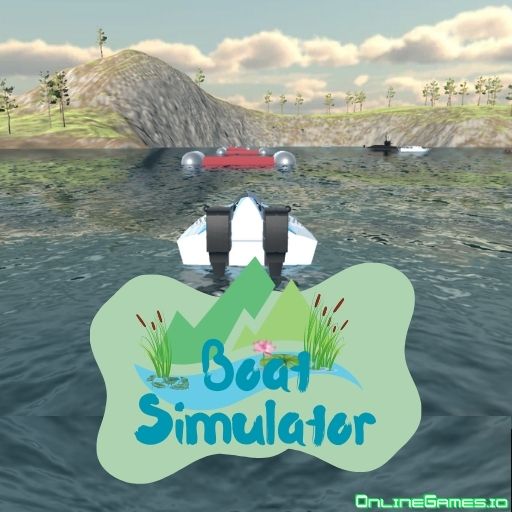 We have brought the coziest game to your door. Boat Simulator is a 3D simulator game where you steer a range of sea vehicles without any rules or restrictions. You are completely free here, and you decide what to do. It is entirely up to you which vessel you will drive and in which direction you will proceed. Put on your PJs or comfy clothes, play some relaxing music, and you are ready for a cozy gaming experience. 
Be the Captain of Your Own Boat
Be ready to set sail! We're embarking on a journey along long rivers and open seas. Boat Simulator offers you a range of sea vehicles. You can access a yacht or cargo ship or even use a submarine here. To add excitement to your gaming experience, try something using the sea tracks. For example, jumping off the tracks at full speed on a jet ski can stimulate your adrenaline. You will be ready after choosing the viewpoint you will drive on from the menu.
Using the Submarine
One of the most extraordinary things Boat Simulator has to offer is the use of a submarine. Select your submarine by pressing V. Then, you can look for a way to the bottom of the sea by pulling down the "Submarine Depth" line on the game screen's left side. You decide how deep to go. But be careful not to hit any mounds.
Hints for Boat Simulator
Since the operating purpose of each marine vehicle offered in the game is different and their mass and weight also differ from each other, acceleration, deceleration and maneuvering speeds may vary depending on the vehicle type. We recommend that you keep this in mind when sailing offshore.
Controls
Use the WASD keys or the Arrow keys to steer the boat

Use the V key to change the vessel

Use the C key to change the camera view

Hold the Right Mouse button to move the camera

Use the Mouse Scroll to zoom in or out
What to Play Next?
If you enjoy playing the Boat Simulator, we suggest you try out the Real Flight Simulator, which is another simulator game where you steer not a boat but a huge airplane this time. Visit the Driving Games and Simulator tags on OnlineGames.io to play our other free online games.