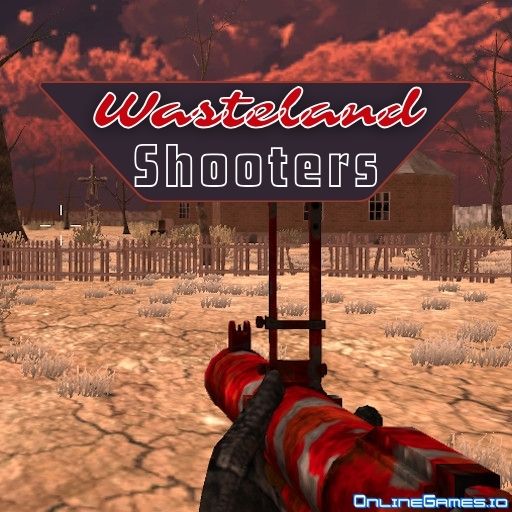 Wasteland Shooters is a game where you make your own way to the journey of shooters.
Your mission is to keep the coordination right and be vigilant as you shoot the enemies.
Each area in the game gives the opportunity to find spaces to hide, hunt and attack the opponents. The weapons will help you reach the best player in the shooter world.
Become the master and proove that your skill are always evolving.
How to Play Wasteland Shooters
In order to start playing the game you first need to create a room.
You can name the room, choose the maximum players that can join and select the game mode FFA or Team.
You can also join other players' rooms. 
There are 4 maps:
• Dusty
• RedWaste
• Wasteland
• WasteTwon
Weapons:
• BallisticKnife 
• Deagle 
• MP5KA4
• STW-25
• M87T
• Blaser R93
• RPG 
• M79
• M67

Wasteland Shooters Display:
• Kill feed (displayed on the top right)
• Weapons (displayed on the center)
• Health & Ammo (displayed on the bottom right)
• Time & leading player (displayed on the center)
• Chat (displayed on the center left)

Statistics section:
In statistics you will see the following details:
• Number of games played
• Number of wins
• Number of kills
• Score 
Wasteland Shooters Controls:
WASD or arrow keys to move
Left mouse button to fire
R to reload
Space to jump
Arrow keys to switch weapons