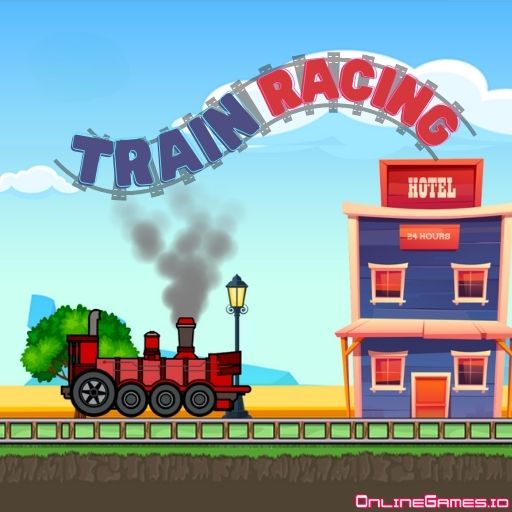 Prepare for an adrenaline rush like no other in "Train Racing," the ultimate high-speed train racing game! Put yourself in the shoes of a courageous locomotive conductor and take command of some of the world's fastest and most potent trains as you fight against rough roads with steep ups and downs. Collect the money while racing; thus, you can use those coins to buy the latest train models.
How to Play Train Racing?
There are 30 levels to unlock in Train racing. And each level has its own challenges. Take the helm. Let's see how far you can go?
Steering the Train
Since the track on which the train travels is full of ups and downs, it may be beneficial for you to slow down when you reach these areas. Otherwise, it is very possible for the train to turn upside down or flip over. In such cases, you can return the train to its previous state by bouncing it.
A Challenging Map
Your game map is rugged. Unfortunately, you won't progress in a straight line. That would be so simple.
Upside Down Train
There is a high probability that the train will turn upside down as you progress on this challenging map. To avoid this, proceed carefully. If the train gives signals of turning upside down, you can try to save the situation by jumping the train.
Collecting Coins
You will come across coins along the way. Collecting these to replace your train with a higher-level train is essential.
Customization
You can customize your selected train from the menu before starting the racing. Tap to the train icon on the menu and open the customize section. Here, you can buy a new train or personalize an existing one with the money you earn from races. You can also purchase upgrades to strengthen your train.
Multiplayer
You can play Train Racing with other online players. When you get to the level selection screen, if you click on the "Multiplayer" button at the bottom of the screen, the game will create a multiplayer room with four players. When the process of finding 4 players is completed, the room is created, and the game begins.
Controls
Use the A and D keys or the Left and Right arrow keys to steer the train.

Use the W or Upper arrow keys to make the train jump. Or, you may use the Space key.
More Free Games
Try Train Simulator, where you become a train conductor if you love playing Train Racing. Or, you may look for our other racing and driving game collections on OnlineGames.io for more options.