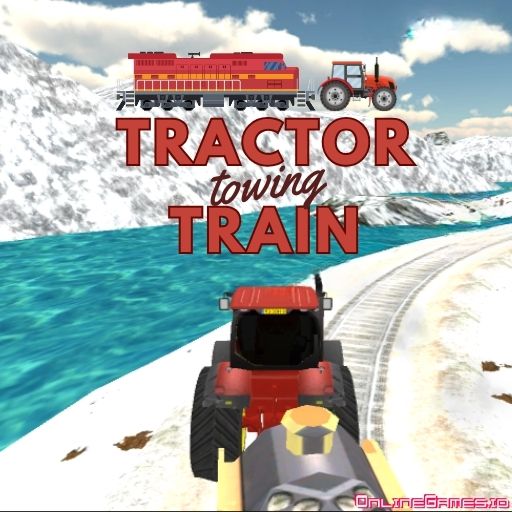 Never think about whether you can transport a train with a tractor. Yes, this is possible. Tractor Towing Train is a 3D driving game where you drive a tractor towing a locomotive. Let's say from the beginning that it will not be that easy. You will need steering control because if you go off the rails, both the tractor and the train will be damaged.
How to Play Tractor Towing Train
You are given a certain amount of time for each level. Within this time, you must take the locomotive from the hangar and deliver it to its destination before the health bar on the left side of the screen drops to zero. For each task you successfully complete, you will receive the payment specified at the beginning.
Towing a Train
You will see yellow markers on your tractor when you start the game. This will direct you where you need to go. First, you need to pick up the train from where it is. You can tow the train by parking the tractor in the green area when you come to the train.
Train Track
You will see a health bar on the left side of the screen. When any damage occurs to the train or tractor, the level of this bar decreases. Going off the rails also reduces this level. So you have to move the train by dragging it exactly on the track. This will be challenging as some levels have many twists and turns.
Unlocking New Tractors
You can buy a new tractor with the money you earn by completing tasks. When you press the "Play" button to start the game from the menu, it automatically directs you to select a tractor. You can unlock new vehicles from here.
Controls
Use the WASD or the Arrow keys to steer the tractor

Use the Space key to handbrake
What is More?
Try Train Simulator, where you are a train conductor, if you are a fan of train games. Or you may look for other online driving and simulation game collections on OnlineGames.io for further options.