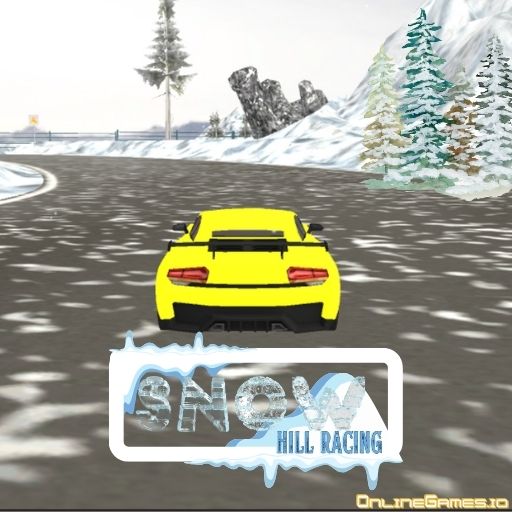 Are you ready for an adrenaline-pumping adventure on snow-covered roads? Experience thrilling 3D racing on snowy tracks in Snow Hill Racing. Challenge your driving skills in harsh conditions. Learn how to play and avoid common mistakes for a competitive edge. Imagine navigating the latest race car model on slippery snowy forest routes.
How to Play Snow Hill Racing?
Snow Hill Racing has no complicated rules. All you have to do is open the game and start the race by hitting the "Play" button. The game features 8 levels, each with four racers, and it's a one-lap race on treacherous, icy roads. These slippery tracks will put your driving skills to the test, but don't worry – a "Practice Mode" is available to help you prepare for the real races. After practicing from here, you can participate in the actual ones.
Visit OnlineGames.io on your web browser.

Navigate to the upper right corner and use the search box.

Type "Snow Hill Racing" and hit search.

Enter the game and embark on an exhilarating race through challenging conditions.
What Should I Avoid in Snow Hill Racing?
You have to be careful not to collide with other cars. Because if you crash, the car will be highly prone to skidding. Returning to the race in such a situation takes time and causes you to get ahead of your competitors.

Try not to go the wrong way. This slows you down. But if you enter, you can correct your car by pressing the R button and continuing on the right path.

If you don't slow down on bends, your car will slide. To avoid this, slow down the car at turning points and try to enter the bend from a wide angle.
Controls
In Snow Hill Racing, use the following controls:
Steer the car:

WASD or Arrow keys

Brake (optional):

Space key

Change camera view:

C key

Reset the car:

R key
What is more?
You may also like playing Snow Rider 3D if you like playing Snow Hill Racing. Snow Rider 3D is a snowboarding game where you glide through many obstacles. Or you may look for other online driving games on OnlineGames.io for more game alternatives.