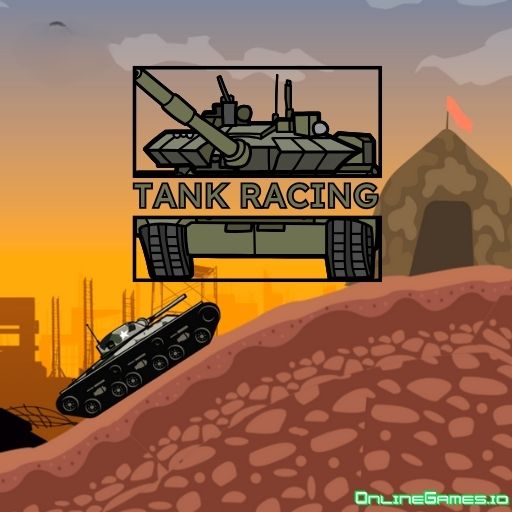 Welcome to Tank Racing! Tank Racing is a 2D driving game where you steer a tank on tough roads with abrupt ups and downs in a military area. The road will be a little challenging. You will see coins along the way. Collect them and use them to unlock new tanks. Thus, you can enrich your gaming experience.
How to Play Tank Racing
You can first start by customizing your tank. Open the customization page by clicking the tank icon in the main menu. Choose which tank you want to use, then select the color of the tank. You have a wide range of color palettes. When you complete this process, you can start the race by pressing the play button. There are 30 levels to unlock and each level has its own hardships. It is your duty to overcome them all one by one.
Mastering the Tank Driving
There are lots of ups and downs on the road. You need to slow down when you approach these areas because the tank's track contains height changes. If something goes wrong, there's a good chance the tank may flip over. Under these circumstances, you cannot bounce it back to its initial condition.
Dealing with a Flipped Tank
On this challenging map, there is a good chance that the tank will roll over as you progress. To prevent this, move cautiously. If the tank indicates that it is about to go over, you may attempt to rescue the situation by hopping it.
Compete with Online Players
Online players can compete against you in Tank Racing. The game will create a room with four players if you click the "Multiplayer" button at the bottom of the screen when you open the level selection screen. The game starts once the room is set up and when all four players are ready.
Controls
Use the left and right arrow keys to move the tank.

Use the up arrow key or the space key to jump the tank.

Alternatively, you can use A and D keys to move the tank and use the W key to jump it.
What is More?
If you love trial games like Tank Racing, try out Moto X3M, where you ride a motorbike over a bumpy route. You may also search OnlineGames.io for additional racing games if you'd prefer. Set this page as a favorite so you can quickly return!