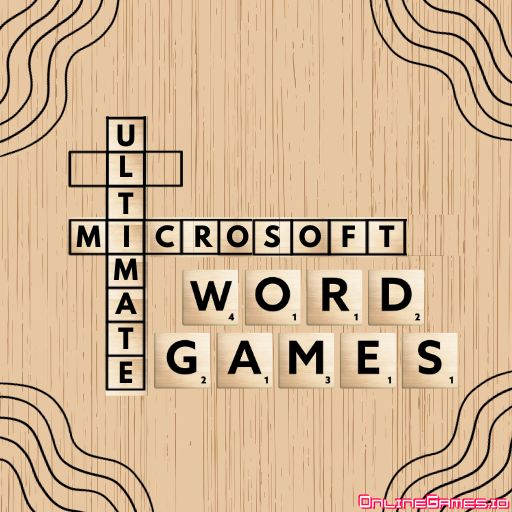 If you trust your word memory, let's take you to MS Ultimate Word Games! Microsoft Ultimate Word Games is a word puzzle game that consists of three distinct gameplay: Wordament, Word Twister and Crossword. Choose your favorite word game genre and start playing! A rich vocabulary is a must.
How to Play Microsoft Ultimate Word Games
You will find three different word games under the umbrella of this game. We will give explanations for each below. Choose the one that appeals to you the most and start your game.
Wordament
Connecting neighboring letters on the game board is how you form words in Wordament. One can form the words diagonally or in any other direction. Every word must have a minimum of three letters, and you can only use one of each letter. Unfortunately, you can not use abbreviations or proper nouns in Wordament.
Word Twister
You need to make as many words as possible by using the given letters in Word Twister. You are expected to create new words by turning the words in your hand. You must use at least 3 letters, and you can not use abbreviations and proper nouns like in Wordament. After clicking on the words on the word board at the bottom of the game screen, register the word by pressing the "Check" button on the left.
Crossword
Think of it like those classic newspaper crosswords, only in digital format, but the rules are the same. A crossword puzzle is a grid filled with boxes. Each box is for one lette­r. The hints have numbers like 1 across or 1 down. This tells you where to put the word. The point of a crossword puzzle is to answer every hint. You must fill in every letter and word on the grid.
Daily Challenges
You can complete daily tasks by going to the "Daily Challenges" section of the menu. It is possible to find challenges for all three types of word games, such as "Gem Collector," "Bomb Defusal," and "Mystery Clue." All you have to do is decide which one you want to play!
Controls
In Wordament and Word Twister, use your mouse to select letters and form words.

For Crossword, use your keyboard to input words into the grid boxes.
Discover More Word Games
If you enjoy playing Microsoft Ultimate Word Games, you should try out Mini Crossword, another crossword game where you have to figure out the right answers to the provided hints. For further options, you can also browse through various collections of free puzzles and board games on OnlineGames.io. You'll always find fun and fresh games to play if you keep checking back!