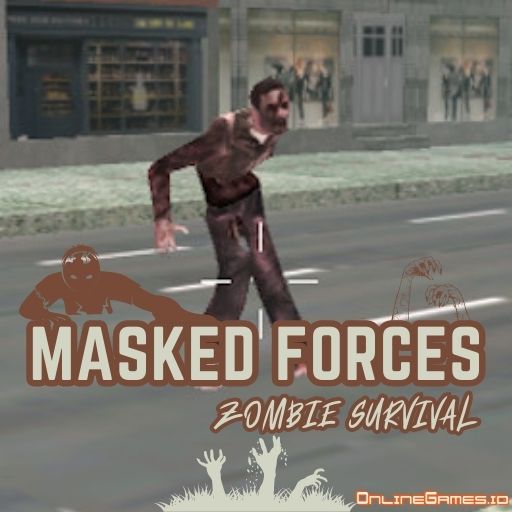 Get ready to survive the invasion of zombies in Masked Forces Zombie Survival. In a post-apocalyptic world run by zombies, even a short hesitation to shoot them away causes you to end up like them. The waves of undead are coming close really fast. Take up your arms, team up your squad, and prepare for the battle.
How to Play 

Masked Forces Zombie Survival?
You can either play online or offline. If you take action together with other players in online mode, you can respawn again. Otherwise, you will only have one life.

Create an online room to join the battle against the zombies with other players. To do that, name your room, and choose the map and the mode.

If you would like to go solo, play offline. Create an offline room, but the modes will be limited to only Survival and Doomsday.

Keep an eye on the map (top right), kill feed (top left), and Hp & Ammo (bottom right) to be aware of all of the crucial info about the battle.

In the weapons section, you can purchase and upgrade a number of weapons that are unlocked at different levels. You may try a revolver, sniper, HMG, Grenade, or other guns you like.

Go to the Armor section to ensure you are well-protected in the battles. Some of the armor are watchdog armor, supreme armor, death mask, and doom squad mask. Remember to upgrade your armor and weapons regularly.
Masked Forces Zombie Survival Controls
WASD or arrow keys: Move

Left click: Shoot

C: Crouch

R: Reload

F: Pick up a gun
More Games Like This
If you like Masked Forces Zombie Survival, you may also like the other games of the Masked Forces series. Try one of the followings: