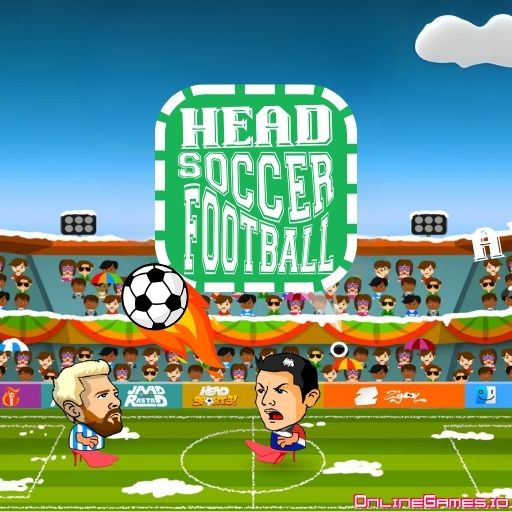 Step right up to Head Soccer Football, where all the soccer legends come together to compete! Whether you're a fan of Ronaldo, Zidane, Pele, Messi or Maradona, you'll find your favorite soccer player waiting for you here. But don't be surprised if they look somehow different than usual because these guys are the little versions (but big heads) of famous football players.
Your goal is to head the ball directly into the net. Then, you will claim the FIFA World Cup. Head Soccer Football, with its funny gameplay and challenges, will keep you on the edge of your seat. It's time to show the crowd your skills!
How To Play Head Soccer Football?
Pick your hero and get to work!

You need to style him. Dress him with the colors of your favorite team to show your support. 

Get him a nice pair of shoes. They can even play in high heels. How funny would football legends look with pink high heels on the field? Try and see it yourself. 

Choose your preferred level of difficulty. You can choose an aggressive AI if you are confident you will beat it up. 

You can even select the weather. Some say that certain football players like to play while it is snowing. Give it a try and see if it makes it harder to score for you.

Pick a length for the match between 60 - 300 seconds.

Now you are ready for the match. 

Head the ball into the net and be the hero of the match. 

Keep in mind that you will play not just the striker but also the goalkeeper. So, remember to protect your post. You are a solo crew in this game.
Controls
Left and Right Arrow Keys (or A and D) : Move

Up Arrow Key (or W): Jump

Spacebar: Shoot 
More Games Like This
If you are a fan of soccer football games like this, you should play Football Legends to make a 1x1 or 2x2 match with your friends. Or else, browse our sports games page. You can even play football with monster trucks on OnlineGames.io. Your options are limitless.