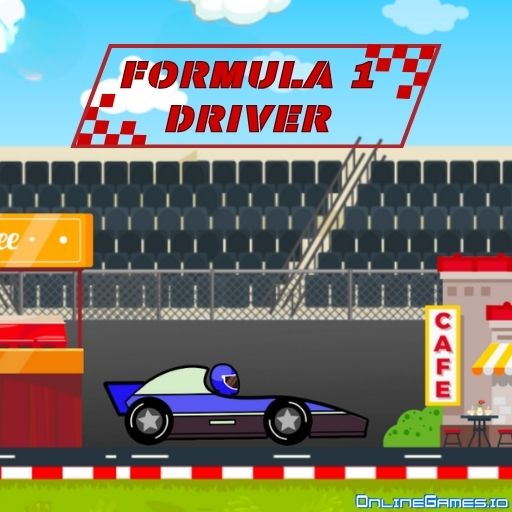 Would you like to kick off some dust here? Formula 1 Driver is a 2D driving game where all the race spectators' eyes are on you while driving an F1 vehicle. Collect all the coins you encounter along the way and reach the finish line without flipping your F1 vehicle.
How to Play Formula 1 Driver?
You are in the driver's seat of one of the most magnificent Formula 1 vehicles. 

And you are expected to reach the finish line safely. 

Your goal is to collect coins and reach the finish line without crashing. 

Customize your vehicle's color, engine and suspension power before starting the race.

You can shape your vehicle according to your taste, making the game more exciting.
Customizing the F1 Vehicle
Before pressing the play button from the main menu, you can open the customization section by clicking on the steering wheel-shaped icon. You will do all your vehicle customization work from here. 
Choose the color of your vehicle, increase engine and suspension power and unlock new vehicles as you earn money from races. It is vital to collect coins along your way during the race so that you can personalize your vehicles and unlock new ones.
Challenging Race Track
If you're expecting the racing map to be flat, we will surprise you a bit. This map is a rough map with lots of ups and downs. If you enter any uphill section with your vehicle quickly, your vehicle will face the danger of flipping over. To avoid this, try to drive without losing steering control.
Play in Multiplayer Mode
You can play Formula 1 Driver with other online players. When you come to the level selection screen, click on the "Multiplayer" button to create a room. Maximum number of players in a room is 4. When you find an opponent, hit the button and start racing!
Controls
Use the A and D keys or the left and right arrow keys to steer the F1.

Use the Space key, W key or the upper arrow key to make the vehicle jump.
Explore Similar Games
If you love playing Formula 1 racing games, you may also try F1 Racing, another 2D driving game where you compete with other F1 racers in the presence of audiences.