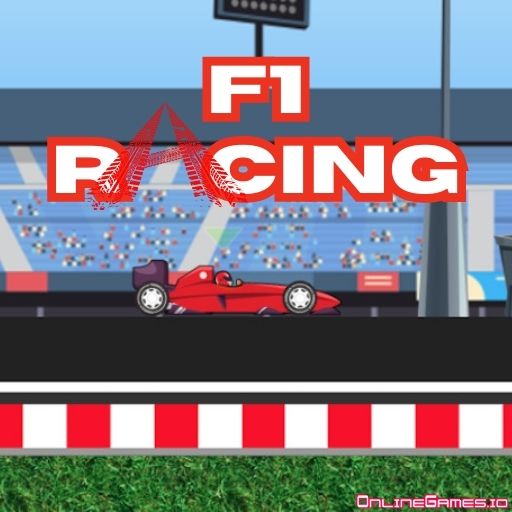 You are one of this game's leading actors in F1 Stadium races. F1 Racing is a 2D driving game where you compete with other F1 racers in a stadium with many race spectators. All eyes of the audience will be on you throughout the race! Do your best and be the first to reach the finish line.
How to Play F1 Racing
F1 Racing consists of 30 levels, each more challenging than the other. If you are confident that you can finish the whole course series first, let's get started!
F1 Vehicle Selection
Choosing the vehicle you will use and customizing it before entering the race will give you more pleasure while playing the game. Click on the Formula 1 vehicle icon before pressing the next button from the main menu. You will open the customization section. Here, you can do the following:
You can buy new Formula 1 vehicles with the money you earn from races. There are 6 vehicles. But initially, you will only have a standard F1 car. You can buy other cars and make the game more exciting as you earn money.

You can customize the body and wheels of your F1 car. Your rims change along with the wheels. Choose the coolest ones and start the race.

In addition to the above, you can increase your vehicle's engine and nitro power. You have the option of doing this with the coins you obtain.
Rugged Race Map
The map you are racing on with other opponents is a little bit challenging. As you progress, you will come across steep ups and downs. The best way to overcome these is to drive the vehicle in a controlled manner. Drive fast, but keep control!
Using Nitro in F1 Racing
When you join the race, you will see a bar with a lightning bolt icon at the top of the screen. When this bar is full, you gain the right to use nitro. Activate nitro by pressing the spacebar and get ahead of your opponents!
Controls
Use the WASD or the Arrow keys to steer the vehicle.

Use the Space key to use nitro.
What is more?
In addition to F1 Racing, you can also find other free online racing games that you may like on OnlineGames.io. Or, you may try another 2D racing game, Train Racing, where you conduct a train to win the race.