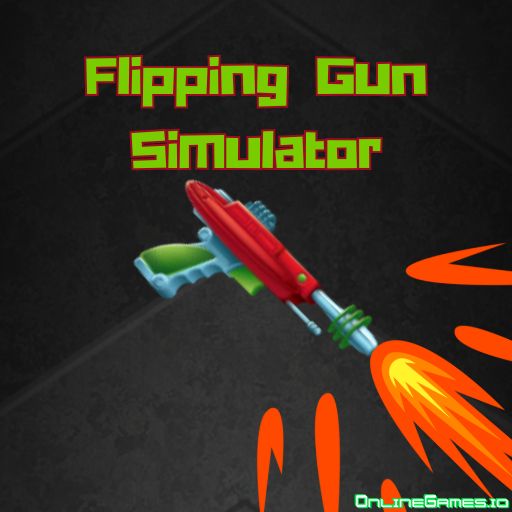 Don't drop the gun. Just begun! Flipping Gun Simulator is a skill game to play on your browser. Your aim is simple. Never drop the gun. Aim shooting down to flip the gun in the air. Collect coins and bullets on your way up. Beat your best score. This addictive gun game will keep you on the edge of your seat.
How to Play Flipping Gun Simulator?
Click or tap on any area of the screen to fire the gun.

In each shoot, the gun will be flipping in air.

Aiming downwards will propel the gun upward.

Shooting upwards will make you lose control of the gun.

You will begin with a certain number of bullets.

Collect new ammo on your way to the top.

If you drop the gun or have no bullets left, you need to start over.

You can collect the coins to buy new guns and rifles. Learn about the available guns below.
Gun Choices
The 

Revolver

 is available for free, so you can use it without spending a penny. However, if you want to use better weapons, you spend your coins to unlock them.

You can unlock the 

Assault Rifle 

for 100 coins, which is a strong rifle with the highest ammo. 

The 

Laser Gun

 is another option, which can be unlocked for 200 coins.

If you prefer lightweight weapons, the 

Shotgun

 is a good choice. You can unlock it for 400 coins. 

Finally, the 

Bazooka

 is the most powerful weapon available in the game, but it requires 1000 coins to unlock.
Controls
Tap or click to fire the gun.
More Skill Games
If you trust your reflexes, let's get you tested in other skill games as well. 
Knife Throw: If you are done with flipping guns, why not go on with throwing knives? Be a virtual ninja and throw the knife like a master.
Stack Fire Ball: Guide the ball through each stage to reach the end while avoiding the dark tiles. Focus on the vibrant graphics and make the most out of your gaming skills in Stack Fire Ball!
OvO: This is a strategic skill game that requires agility. A fast adaptation is a must to play this stickman game. Only a few people can handle it perfectly.