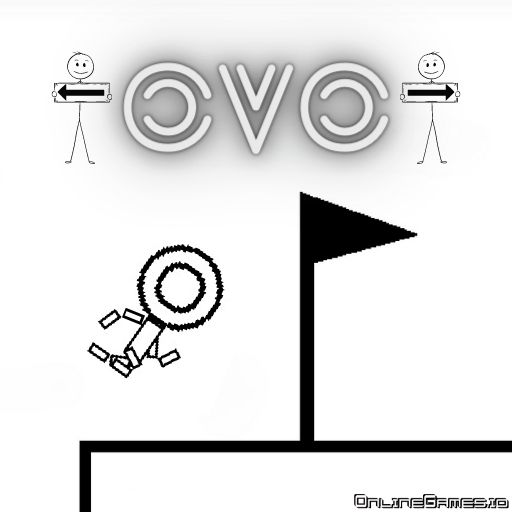 You are faced with time! OvO Game is a strategic arcade game that requires stamina. It would help if you had a fast adaptation. Only some people can handle it. If you believe in yourself, come join us! But keep in mind that there are many ups and downs and slides. It comes with dizziness. However, it is well worth it.
How to Play the OvO Game?
Feel free to use your Arrow keys.
Use Arrow Up to move forward

Use Arrow Down to move backward

Use Arrow Left to move left

Use Arrow Right to move right

Use the Spacebar to jump
Tips and Tricks
OvO is a complicated and enjoyable game, but by playing it correctly, you can get more from it. The following hints, techniques, and suggestions will improve your gameplay and make the experience more pleasurable.
Learn the controls.

Spend a few minutes getting acquainted with the game's rules before playing. Swiping in various directions will be necessary to move the ball and avoid obstacles.

Be careful!

Many of the barriers in OvO can potentially make you lose the game, so be careful. Plan your movements properly and watch for spikes, fire pits, and other dangers.

Use your power-ups.

Power-ups are there for you to help you get through a challenging level. They will be helpful for you to use them efficiently.

Collect coins.

Build your way up to collect the coins in the game, as you may use them to buy a new outfit for your character.
What is the OvO Game?
OvO is a free online web browser game with arcade mechanics and simple visuals but addictive gameplay.
Power-ups
Power-ups are another game feature that helps you move through the levels. These power-ups can increase your speed, render you invulnerable, or give you the ability to jump over obstacles. You must strategically use these power-ups in order to accomplish the missions.
How many levels are in OvO?
There are 7 level differences and 52 levels in total. The journey begins with Basics and continues with Getting Serious, Higher Order, Mechanics, OvO Space Program, Journey through the Portal, and Community Levels, respectively. Each level is getting harder and harder. You will see a variety of obstacles in your way. So, you need to remain firm.
How do you dive into the OvO Game?
If you want to dive into the OvO, you should press down while running.
How do you smash in the OvO Game?
You can jump in place while running and press down to smash the ground to pass the transparent areas.
You May Also Like
If you like playing the OvO Game, look up further games similar to OvO by browsing Stickman Games, 2D Games, on OnlineGames.io.