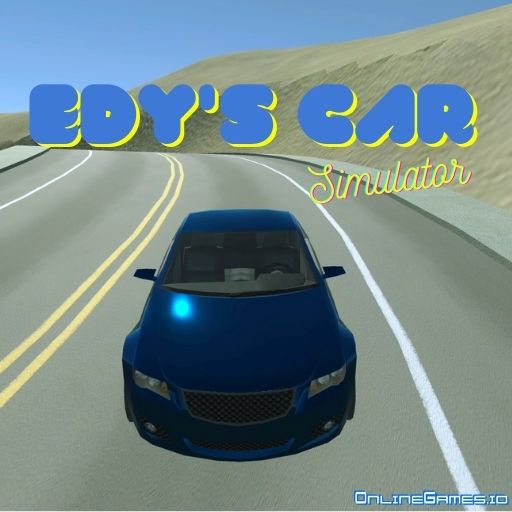 Do you fancy doing some sightseeing? Edy's Car Simulator is a game where you can freely wander the streets! The city is all yours. You are free to use the whole city however you want. You have a variety of vehicle options. Choose one, and get started. Run madly! I recommend you play while the sound is on for a vivid experience.
How to Play Edy's Car Simulator?
Use WASD or the Arrow keys to steer the car

Use the Space key for Handbrake

Use Enter to reset the vehicle if it tilts over

Use C for changing the camera angle 

Use Tab or Page Up / Page Down to select a vehicle

Use 1, 2, 3, 4 and 5 to choose a specific vehicle

Use E to make the gray stone move for the load test

Use R for repairing the vehicle

Use T for opening or closing the slow-motion mode

Use P for pausing vehicles

Use Y for showing/hiding the Telemetry

Use Shift + Y to change the Telemetry mode

Use Shift + ESC or Shift + R to reset the scene
What Are My Vehicle Options?
You have 5 vehicle options, including 2 sport cars, 2 pick-ups and a bus. 
What Is the "Enter Test Track" Area?
You can use the "Enter Test Track" area for a more adventurous game experience. There are ups and downs in that area in which driving a car will add adrenaline to your gaming. Besides, the fact that the place is full of sand will only make things heat up! 
What Should I Do with the Gray Stone?
Move the gray stone to load tests. By pressing the E key, you can move the stone and load it onto one of the pick-ups' bodies. You have two different pick-up vehicle options. 
What are the benefits of Driving Simulator Games?
The goal of simulation driving games is to give gamers an exhilarating gaming experience. However, games aren't necessarily designed to be fun. They are capable of much more. Similar to car simulator games, they impart essential concepts of driving in an entertaining and interesting way. Therefore, whether you want to overcome boredom or simply enjoy racing, these games can quickly improve your mood. 
Is Edy's Car Simulator Free to Play?
Yes, you can play Edy's Car Simulator freely on OnlineGames.io.
More Games Like This
If you enjoy playing Edy's Car Simulator, search for Car Games, Driving Games, Simulator Games and 3D Games tags for more options.