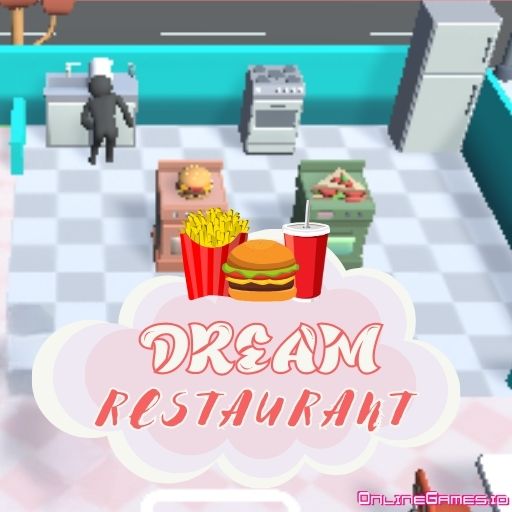 Have you ever thought you could create your dream restaurant? Dream Restaurant is a 3D restaurant management game where you serve burgers or sandwiches as a waitress to your customers. As you deliver services to customers, you will earn money, and you will be able to expand your restaurant with the money you make. When you increase the number of tables in the restaurant, your customers will also increase. And, of course, the money you earn will rise. It is a game where growth is inevitable if you serve the customers as they deserve.
How to Play Dream Restaurant?
When customers arrive, they sit at a table and ask you for a hamburger or a sandwich. You can tell which

meal

they want by the bubble above their head.

After they decide what they want, go to the kitchen and get the burgers and sandwiches by standing in front of the stove. The longer you stand in front of the furnace, the more food you get. 




You need to earn money so you can expand your restaurant, and for now, there is only you as a waiter. Therefore, all the workload is on you. It is your responsibility to satisfy your customers.

Your customers increase by expanding the restaurant. This means that the popularity of the restaurant also increases.

You will see a dollar sign and an amount written on the restaurant floor. You can add new tables and chairs to the restaurant or open a garden section by paying these fees. You can even start serving coffee by opening the coffee section.

You will need to hire a cashier and have him do the accounting. To make these happen, hover over the dollar sign and stay there for a while.
Game Features
Vivid 3D graphics

Strategic thinking

Addictive gameplay

Training management skills
Controls
When you press the screen, you will see a white circle. You can direct the waiter by pressing and holding this circle and moving it back and forth.
What to Play Next?
Try out Mergest Kingdom, where you build your kingdom, if you like to play expanding games. Or you may look for other free games from our simulator and mobile game collections on OnlineGames.io by following the links.