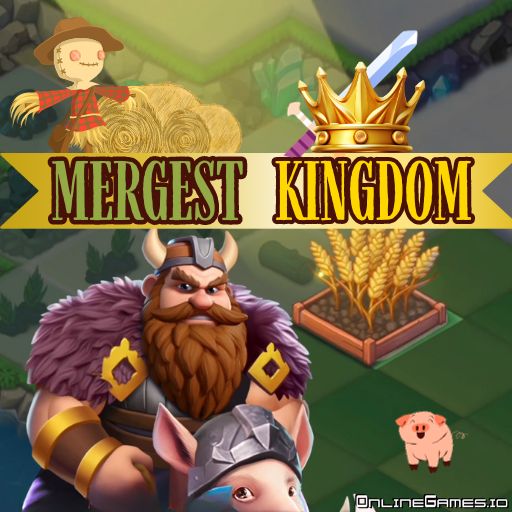 The magic number here is 3! Mergest Kingdom is a puzzle game played by merging stuff in groups of 3. This is a game where you need to establish your fairytale kingdom. You need to plant wheat so you can expand your empire. You are a farmer here, and your wheat is considered valuable. You can trade your harvested grain with keys and coins from your Hero.
How to play Mergest Kingdom?
This game aims to obtain more valuable things by producing and merging 3 items with each other. By combining them, you will build new places and plant wheat crops. 

You will level up by exchanging the wheat you obtain for keys and coins, and as you level up, your land will expand.

The game provides various quests and rewards you with gold, gems, and new quests along the way. There is also a daily task that pays you with money and jewels.
Quests
This game will make you a duty person. You will have responsibilities depending on the size of the land you manage. You will be given some tasks, and when you complete them, you will get valuable things. You will see a map and a magnifying glass in the upper right corner of the game screen. When you click here, your task list will be listed in a letter to you. These missions are vital for you to expand your territory.
Discover Mergest Kingdom
When you level up, you will add new lands to your own lands. As you progress through the game, you will unlock new grounds with the keys you obtain. You will get the keys from the Hero.

You need to grow crops to get keys from the heroes. Otherwise, they won't even look at your face! You need to convince them to give you the key.

Each land contains different materials, such as wood and stone. By putting various materials into groups of three, other things will emerge. Surprise yourself!
Game Controls
All you need to have to play Mergest Kingdom is your mouse. Click and hold the left mouse button, then combine the object you selected with the other two, and the merging process is complete.
What to Play Next?
If you like Mergest Kingdom, you should have a look at all Puzzle Games and Mobile Games on OnlineGames.io.