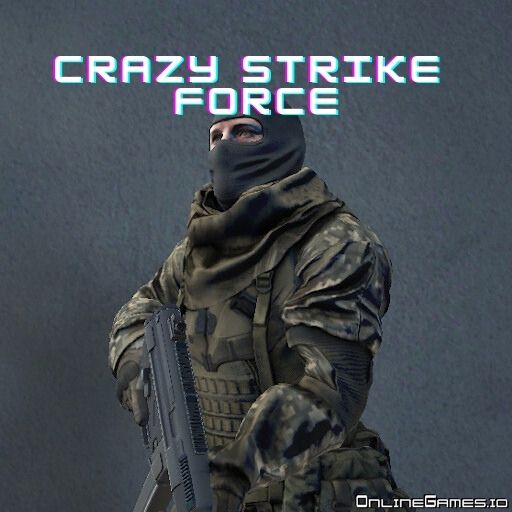 Join the ultimate battle competition in the Crazy Strike Force game. You can customize your character with a unique style and resist opponents. With a great selection of weapons, you will be able to shoot anybody. The enemies must be taken down, and do not hesitate to create your own strategy. 
What armors are available in Crazy Strike Force?
There are more than 20 armors in Crazy Strike Force. Most knowns are Magnum, MP5K, M870, SC-AR, MGL, Tommy, M4A1, AWP and Crossbow…
Additional skills will also increase damage against opponents and protect your life. Some of them are Quickdraw ammo, silence walker, samurai, UAV Ghost, and Sitrep. 
You will be able to choose between kill messages after slaughtering your enemy.
How can I change my nickname? Where can I see my gaming history? 
Go to the profile section to change the nickname, and load/save the code. You can replace your current load code with another load with a higher value. You can follow your gaming history details, such as K/D rate, games played, scores, wins, headshots, knife kills, etc. in the profile section. 
How can I earn gold in Crazy Strike Force?
You can earn gold and diamonds by watching ads. Rewarded ads will bring you +5000 gold and +1000 diamonds. You may also get a loot box having 500-2000 diamonds inside.
How to create a room in Crazy Strike Force?
You can begin a game by joining a room made by other players or create a room yourself. To create a room, you must give a name to the room and decide on the maximum number of players. After that, choose the game mode, round time, bot count, and map.
How to Play Crazy Strike Force?
WASD or arrow keys:  Move
Left click: Fire
Right click: Aim
Space: Jump
Q: Slide while running
C: Crouch
Left shift: Run
1, 2, 3: Change between weapons
E or F:  Interact or pick up a weapon
G: Throw dynamite
H: Use medkit
T: Chat
L: Toggle cursor lock
Hold Tab: Show the scoreboard
Escape: Pause