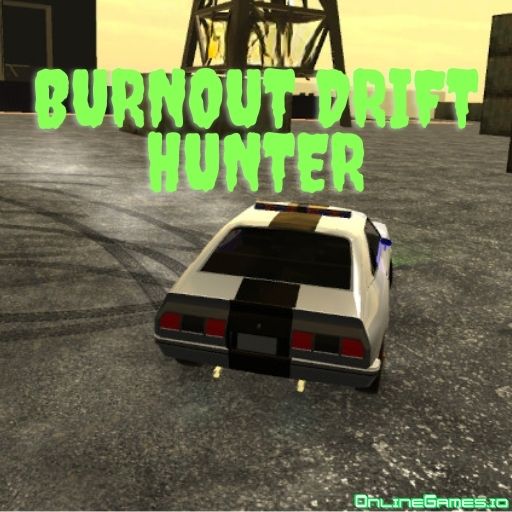 Burnout Drift Hunter is a free online game you can play in your browser through onlinegames.io. The game is filled with adrenaline and offers hours of furious driving for players of all skill levels. Give it a try and unleash your inner drift master! 
Burnout Drift Hunter Instructions 
Choose your car, modify it to your style, and get ready to show your ultimate drifting skills. There are three different tracks you can play in Burnout Drift Hunter:
Appreciate mountain views and bends of Rocky Pass Road while racing with your friends 🌄
Improve your drifting skills in the wide-open spaces of the Port 🚢
Enjoy Night Desert if you are a night owl 🏜
Maintain a high speed throughout the trail, use your handbrake to initiate drifts, and don't be afraid to get a little bit reckless! Keep your drift as long as possible to rack up high scores and coins. Avoid hitting other cars or street barriers. That might reduce your speed or even cause an early finish if you bump into those very hard.
Features
Offering three different surrounding options of your choice
Play in your private room with a party of up to 4 players
Fully modify and customize your car to your liking
Practice your racing and drifting skills offline
Controls
⬆️ or W: Gas
⬇️ or S: Brake
⬅️ or A: Steer Left
➡️ or D: Steer Right
Space: Handbrake
Left Shift: Boost
C: Change camera
B: Look back
Can I play Burnout Drift Hunter with my friends?  
Yes, you can play Burnout Drift Hunter with up to 4 players. Create your room and invite your friends to have fun together. You can also play offline to practice and earn cash before competing against your rivals.
How do I earn coins in Burnout Drift Hunter?  
You can earn coins by playing Burnout Drift Hunter. Coins will escalate based on your crazy drifting performance.
Can I play Burnout Drift Hunter in full-screen mode?
Absolutely, you can play Burnout Drift Hunter in full-screen mode. Click the MAKE GAME FULL-SCREEN icon on the top of the screen and enjoy the ultimate full-screen drifting experience. Remember to set texture quality to "HIGH" in the options menu to get the most out of game visuals.
Can I save Burnout Drift Hunter progress?
Burnout Drift Hunter saves your game data within your browser cache. Unless you delete the browser cache, your progress will be saved.
More Games Like This 
If you liked this game, you can check out our other games in the Drift category. Hurakan City Driver and Police Stunt Cars are some of them. There are also a lot of games you can enjoy on your own or with your friends in the Racing and Driving categories.