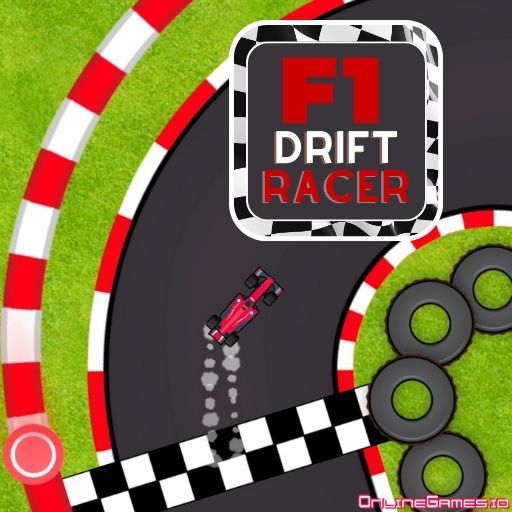 We invite you to another Formula 1 race! F1 Drift Racer is a 2D drift game where you race with other F1 racers on a curved racing map. There are 4 Formula racers with you in this race, and you have to complete 2 laps in total. Give your vehicle credit for being a Formula 1 vehicle and be the first to reach the finish line at full speed!
How to Play F1 Drift Racer?
Choose your vehicle, hit the track and leave your rivals in the dust! F1 Drift Racer offers you a range of F1 vehicles. You can start with the classic one. As you earn money from races, you will unlock new ones and make your game more enjoyable. Purchasing F1 vehicles in different models and colors is possible according to your taste.
Devouring the Asphalt
Let the race begin! Move quickly after the countdown. Get ahead of your competitors by speeding up. Try to pass the opponents in front of you by using tactics. In our opinion, utilizing the drift points strategically to leave your competitors behind is one of the best tactics. You can avoid them by passing through these places in a controlled but fast manner. Since these points are slowing points, you can turn them to your advantage.
Levels in F1 Drift Racer
There are 20 striving levels in F1 Drift Racer, each with its unique racing map. The maps will be a little longer and more intricate in the following levels. But don't worry. As long as you can control your vehicle at the turning points, you can get ahead of all your competitors because, at these points, they will inevitably show a slowing down reflex.
Drifting in Multiplayer Mode
If you'd like, you can play F1 Drift Race online against other players. To establish a room, click the "Multiplayer" button located at the bottom of the level selection screen.
Controls
Use the WASD and Arrow keys to steer your Formula 1 vehicle.
Other Drift Games
You may try Drift Hunters Pro, an online racing game where you can play and drift with your friends by creating a multiplayer room if you are a fan of the F1 Drift Racer. Or, you can look up other online racing games on OnlineGames.io for more gaming options. Please bookmark this website to be able to find new thrilling drift games easily!