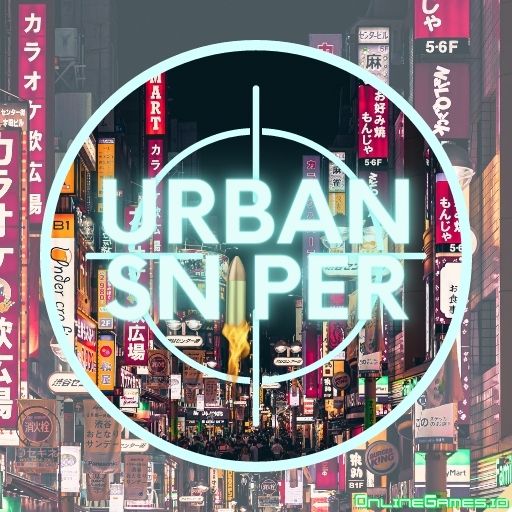 Urban Sniper is an online shooting game with straightforward controls and 3D mechanics. As a sniper on duty, you will be given certain tasks on eliminating thieves, snatchers, terrorists, and mafia lords. Take your position and kill them before they escape. Save the city and be an urban hero. Refrain from harming any civilians, as it will result in the immediate termination of your duty. Consider investing in better-quality weapons as you progress through levels and gain more experience and coins. There are 21 levels in Urban Sniper, starting off easy for you to settle into your position. However, the game will become more challenging as you deal with career criminals. 
How to Play Urban Sniper?
Controls are a piece of cake in Urban Sniper, but the game itself is not. Use the following controls to play Urban Sniper.
Right Click: Aim
Left Click: Shoot
Mouse: Navigate and choose between menus
Which weapons are available in Urban Sniper?
There are 4 kinds of rifles in Urban Sniper:
Blood Wolf: Default rifle when beginning the game, low reload time, average zoom and stability functions.
Storm Rage: Very good zooming and magazine size at its value. Lower stability compared to competitors.  
Hawk Eye: Exquisite design with camouflage paint and a high-performing sniper rifle with fire rate and stability. 
Desert Warrior: Simply a masterpiece. Great composition and performance. You might have a hard time controlling this monster.
Where can I play Urban Sniper online?
You can play Urban Sniper on OnlineGames.io on your browser without downloading anything for free.
Similar Games
If you like sniper games, we strongly recommend you try out the following. Or else directly browse our Sniper Games and Shooting Games.