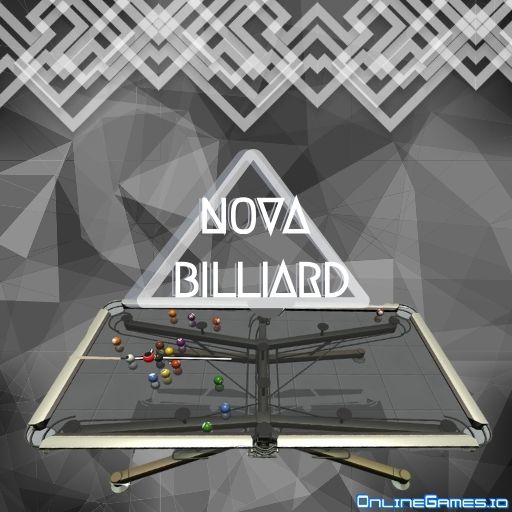 Welcome to Nova Billiard! Nova Billiard is a 3D pool game where you try to show off your aiming skills with a cue. Like in shooting games, aiming well and sending the ball into the hole in billiards is essential. You can play Nova Billiard against a computer or by finding yourself an online opponent. Decide who you will compete with and start the game!
How to Play Nova Billiard?
You can start by typing your username in the white box. After that, decide whether you want to play with a computer or an online opponent. When you tap to "Play," it will directly open a game with the computer. If you want to practice before starting an actual billiards game, you can play trial games by going to the "Training" section of the menu.
How to Shoot a Billiard Ball?
In order to draw the cue stick back after aiming, press and hold it. The intensity of the shot will increase as you pull back further. You send the ball in your selected direction by releasing it.
Basic Rules of Billiard
You lose if you put the black ball into the hole before sending all your other balls there.

It is your opponent's turn if you send the cue ball into the pot instead of your own ball or if it does not contact any of your balls.

When you put the cue ball into the hole, your opponent is free to place the cue ball wherever they please.
Choose 2D or 3D Billiard Gaming
You will see a box that says 3D at the bottom left of the game screen. You can bring your gaming experience to 3D by clicking here. Or you can continue in 2D. It is entirely up to you.
Controls
Use your mouse and left mouse button to move your cue and hit the ball.
More Games Like These
Try 8 Ball Pool Billiard, another one of our online pool games, if you enjoy playing Nova Billiard. Alternatively, you could browse through OnlineGames.io's other free strategy and sports games.