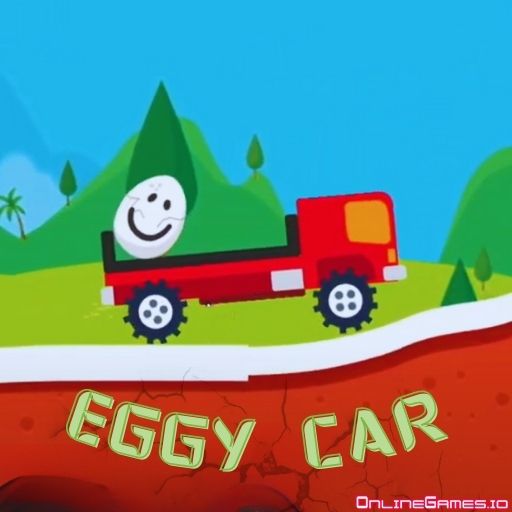 Eggy Car is a game easy to control but hard to play. Drive a car along a hilly way while carrying a loose egg. Do not drop the egg, or else you have to start over. This extremely fragile cargo might drive you crazy, so better to drive slow and sure. Collect the coins and power-ups on the way to buy better cars that will make you run towards world records. Beat your own record or challenge your friends. Play Eggy Car for free on OnlineGames.io now!
How to Play Eggy Car?
Use the right arrow or D key to accelerate and the left arrow or A key to brake. Do not speed up or brake suddenly. Carry the egg safely to the farthest possible point.
Vehicles
There 5 types of vehicles with prices ranging between 200 to 1000 coins. You can choose between the default car, a racing car, an SUV, a truck, and a bus. Big wheels will ease driving on steep slopes. 
Power-Ups
You will come across 2 different power-ups in Eggy Car: 
Diamonds

freeze the egg for a limited time, and you can enjoy going as fast as possible without consequences. 

Magnets

 attract all the coins along the way. 
Are there any levels in Eggy Car?
No, there are no levels in Egg Car. The only aim of the game is to drive and carry the egg as far as possible.
Similar Games
If you like Eggy Car, we encourage you to have a look at our massive collection of Driving Games. The best fits for Eggy Car fans might be the ones below: