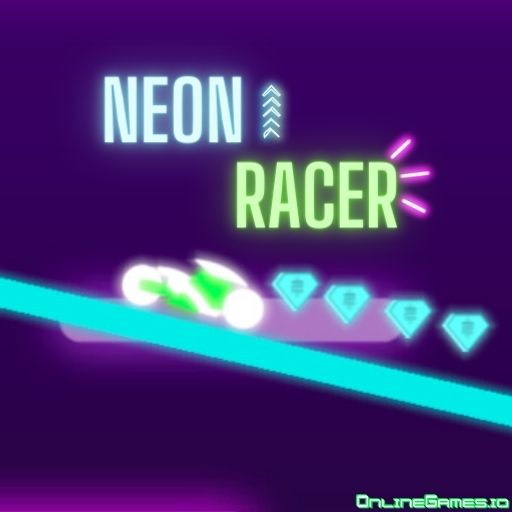 Neon Racer is the perfect game you are addicted to adrenaline. We have prepared 30 levels and modern neon visuals that will give you the ultimate racer experience.
Complete the levels  by overcoming the obstacles, collecting diamonds and without crushing the bike. Change the speed depending on what's coming next on your way.
You have the opportunity to buy different types of motorbikes with the collected diamonds. 
Neon Racer Controls
A/D or left/right arrows to control bike
W or up arrow to jump