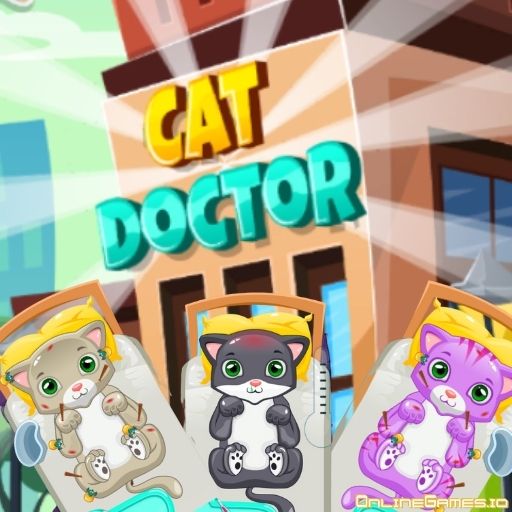 Various animal health centers open their doors to you. Many cats are waiting to be cured. Cat Doctor is a medical simulation game where sick cats need your affectionate treatments, both physically and emotionally. This is a very delicate job as a vet doctor because their lives are entrusted to you, even though they have 9 lives...
How to Play Cat Doctor?
Many cats are injured and sick, and they need to be healed. And here you are, the veterinarian. Each cat has a different health complaint.

The diagnosis needs to be done first. Afterwards, the treatment method should be decided carefully.

Then, the cats need to be operated on. Some even require surgical intervention. 

Cat Doctor offers many facilities, from the most uncomplicated veterinary clinic to a fully equipped cat hospital. As you level up, you will unlock more advanced facilities. Then, you will have the opportunity to perform these surgical procedures.
Medical Facilities
As mentioned, there are various clinics and animal hospitals here. And some have more advanced medical technology. While some perform basic procedures such as taking temperature and removing splinters, the more advanced ones even perform tooth extraction.

When choosing a hospital from the menu, you can view which hospital has the ability to perform which procedures. The most curious issue is the procedure with a question mark. We leave the honor of discovering it to you.

In some cases, you may even need to invent a new medicine for your sick cat. There are medical facilities that will allow you to conduct chemical experiments and find this medicine.
Controls
Use your mouse to tap the relevant areas while operating on a cat.
Similar Games
If you enjoy playing cat games, check out Meowfia Evolution Endless, where you can combine two kittens to create new cat species. Alternatively, by following the link, you can check out our other game collections under the free online Kids Games category on OnlineGames.io.