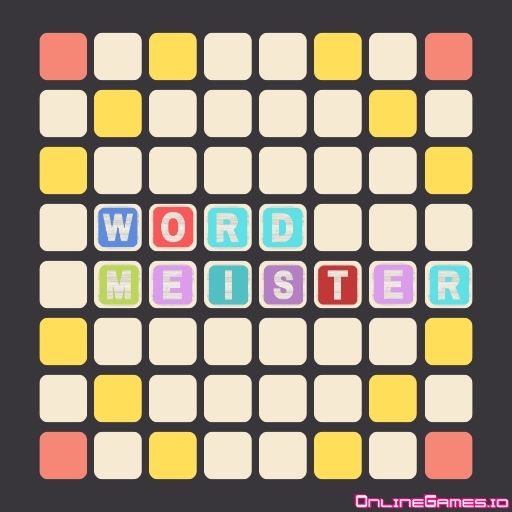 Are the bookworms here? You will love this online Scrabble game! Wordmeister is an online word game where you try to create words using your letter tiles by playing against a computer opponent. The longer words you create, the more points you get. In addition, each time you begin a word on a bonus square, you will receive bonuses. Play one of the best puzzle games on your web browser for free. Go for a crosswords-style adventure!
How to Play Wordmeister
You'll need a lot of vocabulary to play this game. You need to create words by combining the letter tiles given to you. This way, you will earn points. You gain more points for creating lengthier words. Press the play button located on the game screen to begin playing. Next, choose your avatar from the eight characters that you have been provided. The person with the highest score at the end wins the game. You're all set to play now!
Rules of Playing Wordmeister
In this game, you compete against a computer opponent as a single player. The traditional board game Scrabble served as the model for the game's rules.

Create crossword-style words anywhere on the game board by arranging the eight available tiles in a circle, starting from the center. Every new word that is formed needs to relate to any earlier tile.

Words can be formed both vertically and horizontally. During each turn, you can only lay tiles in one direction.

It is possible to form two words, but only in one line.

Every word created must be accepted by the game's internal dictionary in order to count. For example, any brand name may not be accepted.
Bonus Squares
On the board, there are squares of various colors. Create high scoring words on top of bonus squares or as close to high-value tiles as you can. These are the moves that will earn you a lot of points.
Blue:

The value of the letter is doubled by blue squares.

Green:

The value of the letter is tripled in green squares.

Red:

The word's value is doubled in red squares.

Orange:

The word's value is tripled in orange squares.
Scoring at Wordmeister
For the player who goes first, the center star offers an opening double word score.

The value of each word you enter on the board in Wordmeister is determined by the number written in the lower right corner of the letter tile you create that word. 

Common letters are generally 1 point, while the rarer letters equal to bigger scores. 

Blank tiles have no point value but you can convert them to any letter.

Bonus squares give you extra points. See the relevant section for more info about which color multiplies the score by how much. 

Remember that you can only use these bonus areas only once.

At the end of the game, your overall score will be reduced by the tiles you still have in your hand.
Swapping Tiles
You can switch out numerous tiles at once in a single turn if you find playing tiles difficult. Though you'll miss your turn, it can result in words that are longer and have a higher score.
Controls
To move the letter tiles, drag the left mouse button.
Other Word Games Like Wordmeister
If you enjoy playing Wordmeister, you may try Mini Crossword, where you find words based on given definitions. Or, you can look up other free board game and puzzle game collections on OnlineGames.io for more online game options. Visit us often to find new online games!