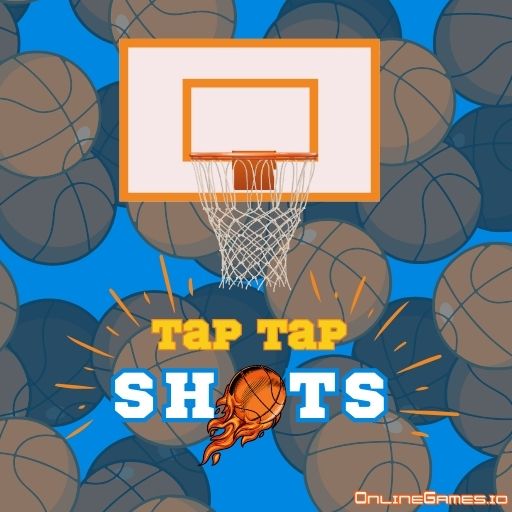 Tap the screen, pals! Tap again! Send the balls to the basket and perform perfect shots! Tap Tap Shots is one button basketball game to play on your browser. Jump the ball by clicking on the screen. Adjust the right angle. Dunk the ball as many as possible in a limited amount of time.
How to Play Tap Tap Shots?
Tap on your screen to jump the ball. 

Dunk into the hoop by adjusting the speed and angle of the ball.

If you miss it, the ball will return from the other side.

If you score, a new net will be placed.

Keep an eye on the timer at the top of the screen.

Continue tapping and jumping the ball to make as many scores as possible until time runs out.

Suppose you could not send the ball to the basket within time; start over and beat your own record.
What happens if the ball drops?
This is not a flappy bird. The ball can touch the ground. Continue tapping before the time is up.
Do I need to tap on the ball?
No, tap anywhere on the screen to jump the ball.
Can I play Tap Tap Shots on mobile devices?
Absolutely. Play Tap Tap Shots anywhere, including Android, iOS, Chromebook and PC. 
Controls
 Tap or click on the screen to jump the ball.
Explore Other Games
If you like one player skill games like Tap Tap Shots, consider playing Flipping Gun Simulator. Fire the gun, flip it, and collect ammo and coins on your way to the top. Browse our Sports Games tag to find more titles like Tap Tap Shots.
Tell us your thoughts about this game in the comment section below! Bookmark this website to come back for the newest free online games!