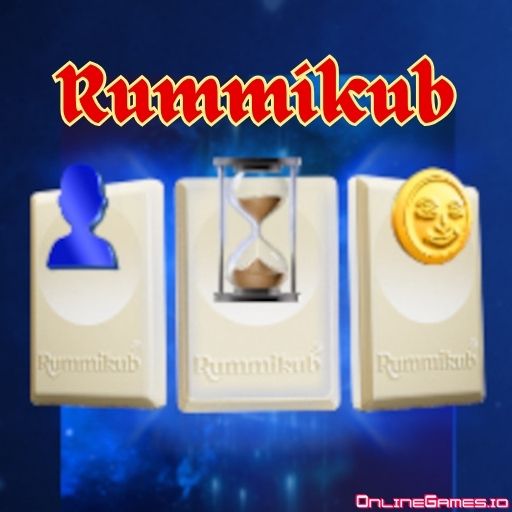 Rummikub is a free online version of an old Romanian tile game. We ensure that you will be addicted to Rummikub when you get used to the rules. You can play Rummikub in groups of 2,3 or 4 people. You may also play to choose against the computer.
How to Play Rummikub?
You will be given 14 tiles at the beginning.

The aim is to eliminate all of your tiles before anyone does. 

You must arrange your tiles in groups or runs.

A group consists of a minimum of 3 tiles with the same number of colors. (e.g., 5 of blue, 5 of yellow, 5 of red)

A run is a minimum of 3 consecutive numbers of the same color. (e.g., 4,5,6 of blue)

When you reach a total of 30 points with your groups or runs, you can make the initial meld. 

After making the initial meld, you can manipulate all the tiles on the board to discard more of your tiles from your deck. 

If you can not play a tile at your turn, you need to draw a tile from the pool.

You don't need to waste your time arranging your tiles. Just press 777 to auto-arrange by groups and 789 to create runs.

When a player gets rid of all their tiles from the deck, the round comes to an end. Points are calculated by subtracting the total of remaining tiles from zero. The winner earns a point equivalent to the total of all the remaining tiles of the rest of the players.
Features
Tutorial mode: available for new players to adjust to rules of the game
Multiplayer Mode: Play solo against computer or with your friends
Private Mode: Play only with your Facebook friends or invite others with a code. 
Custom Mode: Adjustable turn time and count of players

Auto-arrange tiles with just a click

Recent tiles on the board will be highlighted so you can distinguish new tiles easily.
Similar Games
 If you like board games, you can try Uno Online, Skribblio, or Chess. Or you can select what to play next by browsing our Board Games and Strategy Games.