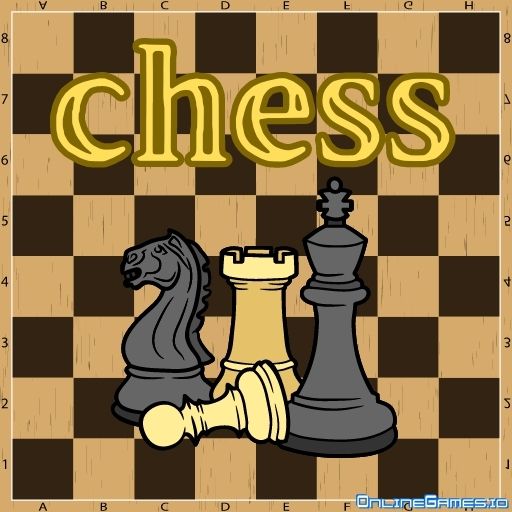 Chess, which is all times the most played board game, is an amazing pastime and an excellent way to sharpen your mind. The possibilities with 32 pieces on 64 squares are endless. The chess game first originated in India 1500 years ago. Since then, the game itself has changed significantly, but its popularity remained the same. Now in the modern world, local, national, and international federations and championship tournaments have been established upon checkered boards. Needless to say, playing Chess will improve your concentration, strategic planning skills, and overall mental health.
Why is online Chess better?
You may be having a hard time finding an opponent within your ability. Play Chess online on OnlineGames.io either with friends, or against a computer.

Online Chess is much quicker. If you don't like the positions, you can start from the beginning with just a click. Setting out before the game or taking the pieces off at the end is too much work and distraction.

You do not have to deal with the chess set and tiny little pieces always missing.

Playing with ruminators might be boring if you like fast-paced games and looking for Bullet Chess or Blitz Chess.

If you need more time to think about possible moves before acting or enjoy chitchatting while playing, a rusher rival might disturb you.

You can set the maximum duration for a move on Online Chess. You will have a rival with the exact same game preferences.

You can chat on the right side of the screen and make friends on Chess.
How to Play Chess?
If you are new to Chess, here is a brief guideline for you without diving into confusing details: 
The game is played by two persons, or against a bot. Players take turns moving the pieces across the boards.

Each type of piece has its individual name and moving directions.

You will have 16 pieces consisting of 1 king, 1 queen, 2 bishops, 2 knights, 2 rooks, and 8 pawns.

Here is a piece of great news for you. You cannot miscalculate a destination square for a piece in an online Chess game. When you click on the piece, you will see possible squares the piece can go into.

The aim is to set a trap for your opponent king that he cannot escape from and checkmate.

Before starting a game you can choose who you want to play with: solo, a friend by your side, a friend online, a random online opponent, or a computer.

Set the difficulty, speed, and duration in the menu and start playing.
You can take moves back twice in a game by watching an ad while playing against a bot. 

Chess is a game with endless possibilities and has a rich history and deep theories about it. Discovering these possibilities is a long and enjoyable journey.
You May Also Like
If you like Chess, you can check out our other Board and Strategy games.