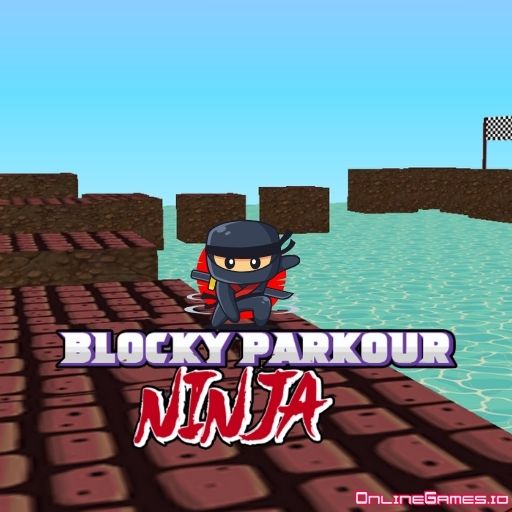 This is the world of pixelated cubes and a ninja. Welcome to a world similar to Minecraft! Blocky Parkour Ninja is a free parkour game where the ninja jumps between the blocks without falling into the water. He set out on this path to sharpen his own skills. But moving forward in this world will take work. Because at the slightest carelessness of the player, the ninja may fall into the water. And eventually, this deadly water swallows him. You have to fight not to fall into the water. Complete the parkour as soon as possible! Because every second you spend on parkour counts. Here, your reflexes and quick wit will be tested.
How to Play Parkour Ninja?
Blocky Parkour Ninja is a simple but challenging game. The difficulty will escalate quickly as you level up. The game consists of 60 exciting levels, and different scenarios await you in each one. The difficulty of the levels will gradually increase. You are controlling the ninja with a first person view. And here, you need to reach the finish line by passing all the blocks without falling. The sooner you finish the level, the better because you are kept on a stopwatch while playing the game.
Features
Vivid graphics and smooth gameplay

Adventurous gaming experience

60 unique levels with increasing difficulty
Controls
Use the WASD keys or the Arrow keys to move the ninja

Use your mouse to make the ninja hero see his side views

Use the Space key or the right-click of the mouse to jump

Press the Tab key to pause

Press the Escape key to show the cursor
Games You May Like
If you enjoy playing Blocky Parkour Ninja, you may also like Marco, an indie adventure game taking you back to the 90's. Or you may look up Minecraft games in our game collections on OnlineGames.io.