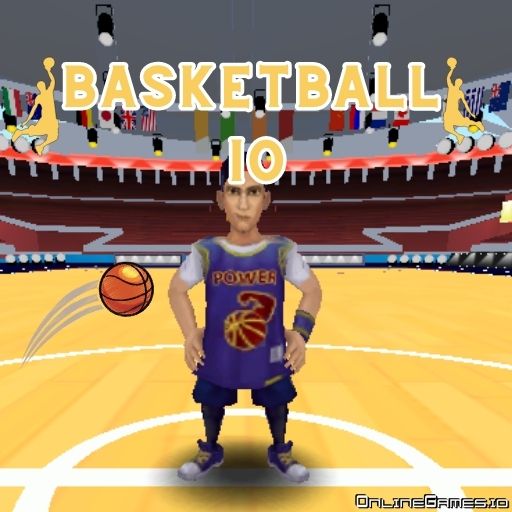 Want to play a Basketball Game but tired of complicated controls? Basketball io is an exciting online basketball game with simple controls but awesome 3D visuals. You will be fascinated by the slam dunks of players. Customize your team according to your style. Choose a field you like; a classic basketball field with a grandstand, an outdoor street basketball court, or play on the beach next to the palms.
You will receive stars and diamonds based on your playing style if you win five matches. Achieving a high rank will also allow you to purchase items from the shop section.
Team Players
You'll be surprised by the range of players you can play. Open the shop to select the style of your team. You can have a team of NBA players, cheerleader girls, skeletons, monsters, and even bears. If you are wondering how it would look if bears could play basketball, you should try bearball. 
Balls
You can buy 10 different types of balls with diamonds you earned. You can also obtain them by completing some tasks in the game. For example you must steal the ball from your opponent 50 times to get the rainbow ball. You can even play with a fireball if you'd like. Pick one to your liking and enjoy juggling your new ball.
Fields
There are 4 different fields where you can play Basketball io. 
Indoor basketball court

Streetball court

Beach basketball field

The private court in the forest
How to Play Basketball io?
Hit the start button to begin the match immediately.

Use arrow keys to move around in the field.

Go over the player with the ball to steal it.

Run beyond the free throw line to slam dunk.

Customize the players, balls, and courts in the shop section. 
Controls
WASD or arrow keys to move across the field

Use your cursor to switch between menus

Esc to pause the game
More Games Like This
If you like Basketball io, you can try our other Sports Games and Soccer Games.