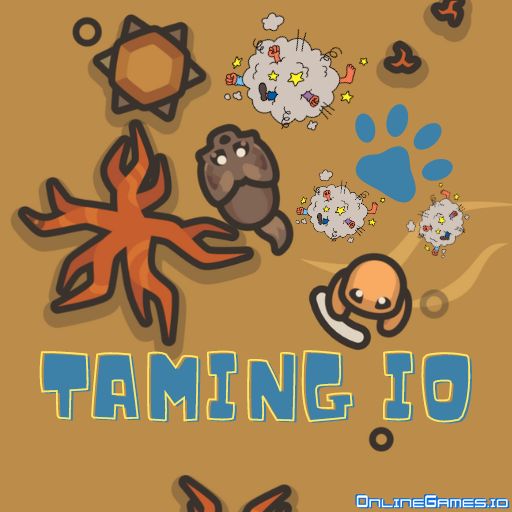 Ready for an exciting online adventure? Taming io is an online survival game where you start from scratch in the jungle with your one and only pet. Travel across the wilderness and go on an adventure to see your capabilities. Don't waste your time just looking around- begin harvesting fruits, lumbering, mining, and crafting tools immediately. Remember to build your own windmill to forge your own gold. You will need them to survive and outlast. 
Teamwork makes the dream work! Tame wild animals and start your own survival squad. Alliance with your friends and their pets to expand your team even further. 
As you level up, you will have the option to select items like weapons, tools, and food. Choose wisely to be the ultimate tamer worldwide and climb the leaderboard. Taming io offers countless features awaiting to be explored and advanced. Shape your unique way of playing Taming io, discover uncharted territories, and let your imagination run wild.
How to Play Taming.io?
Use arrow keys to move around and left-click to hit.

Use your cursor to navigate and interact. 

Select between paw, weapons, fire and others on the top-left of your screen with your cursor.

Hit trees, stones, and bushes to harvest or mine.

Collect the generated items and level up.

To earn Golden Apples, locate chests on the map.

Approach sleeping animals to try to tame them.

Join a clan to fight with your gang.

Customize your character in the shop.

Use your imagination and have fun exploring through play.
Who created Taming io?
Taming io was created by LapaMauve and released in October 2020.
More Games Like Taming io
If you like the concept of Taming io, try something similar, we encourage you to play our Multiplayer Games, Minecraft Games, and io Games pages.