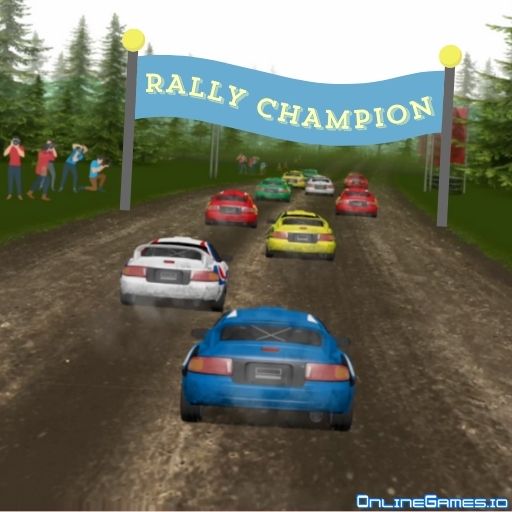 If you are ready to race, let's start, but this is not your typical racing game! Rally Champion is a racing game where you drive with only using two keys, left and right arrows. You can not do any movements other than these 2 ones. Interesting, right? It is as challenging as it is interesting.
How to Play Rally Champion
Rally Champion is an online racing platform consisting of 50 variable maps, each with a unique driving environment. The maps differ significantly from each other. But other than the first map you will race on, the other maps are locked. You need to finish at least third place in each race to unlock these.
To Be in The Top Three
These races will not be that easy. You will compete with 9 race cars other than yours. The only way to beat them all is to pass them while trying not to slow down. By not slowing down, We mean racing without hitting other race cars and entering the green area outside the road. These are the factors that will slow you down. After achieving these, getting into the top three is not hard.
Compete for the Leaderboard
After each race, you will see a leaderboard. In this table, you can view who finished the race in how many seconds and in what place.
Getting New Cars in Rally Champion
From the "Shop" section of the main menu, you can get new cars by using your money that you can win through races. The amount of money you earn also varies depending on your race finishing order. There are 19 cars ranging from tanks to Mustangs. You can even race with a school bus!
Race Achievements
You can also view the trophies you have obtained by going to the "Achievements" section from the main menu. As you acquire these trophies, you also earn money.
White Indicators on The Track
You'll see white indicators along the way as you race to help you speed up. If you pass over these, your car will accelerate and benefit you greatly in the race.
Controls
You can only use the left and right arrow keys to steer the vehicle.
What is More?
Try playing the off-road driving game Monster Truck Dirt Rally. For more choices, you may also search through the free racing games on OnlineGames.io by following the link.