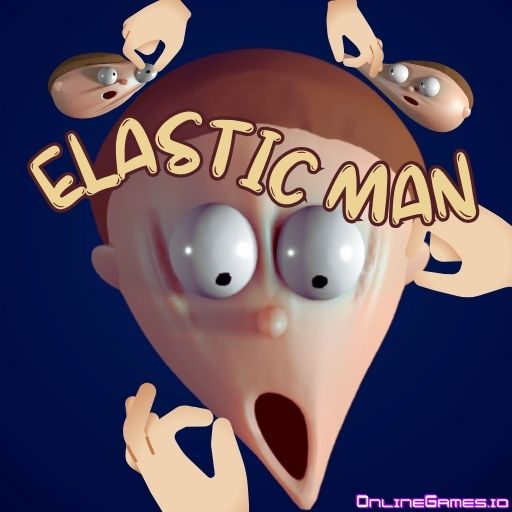 What is the best way to let off steam? There is only one answer to this question. Elastic Man is a stress-relieving arcade game where you can play with Morty's unbreakable face.
What is Elastic Man?
Elastic Man is a physics arcade game where you stretch and pull Morty's face. We know it sounds weird, but that's the fun of it. No matter what you do, sweet Morty's face will return to its original state. You can change the quality of the game from medium to high quality for a better playing experience. It is optional. Just tap to the high mode from the upper right side of the play screen.
How to play Elastic Man?
There are no ABCs to play Elastic Man. You are free with everything. Feel free to pull, poke, and hold this man's face. Grab it and stretch it towards the infinitive! You only need to use your cursor to play Elastic Man.
Tips for Making Elastic Man Even Funnier
There are ways to make this fun game more enjoyable and hilarious.
We recommend you play Elastic Man with sound on! Morty's funny sounds will make you laugh a lot.

The nose and mouth of Morty are very foolish. The movements you make in these areas will make you chuckle. Especially the fact that Morty's mouth is always open can make even the long faces laugh.

Morty's eyes will follow your cursor when you move it around him. You can grab the eyes and pull them to the corners. Those eyes are way more flexible than you think they are!

You can't deform Morty because he has so much elasticity that he can't be hurt or broken. It's impossible for this to happen. So you are very free to mess with it.
Features of Elastic Man
High-quality graphics and sounds.

Straightforward gameplay.

A unique game with a hilarious side.

No rules and missions to follow.

Great way to reduce stress.
More Games Like This
If you enjoy Elastic Man, there are many other games to try. You can look up Crazy Games or Kids Games on OnlineGames.io.