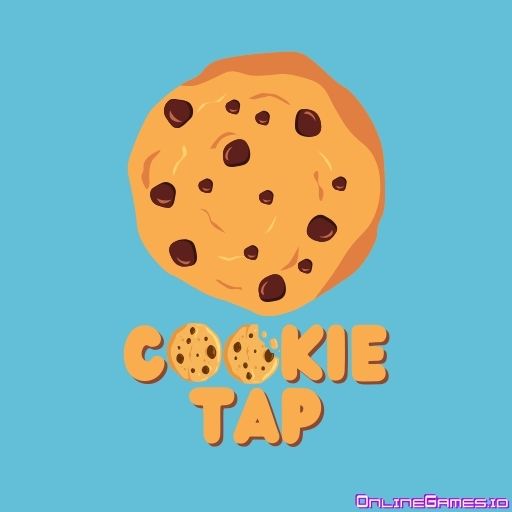 Get ready to birth millions of cookies! Cookie Tap is an idle clicker game where you tap into the giant cookie and give birth to millions of cookies. You must bake cookies by clicking on this mother cookie. You can also spend your newborn cookies to get upgrades and make your gaming experience more fun. This game has addictive gameplay, allowing you to spend your free time leisurely.
How to Play Cookie Tap
Welcome to Cookie Tap, the ultimate idle clicker game that lets you create millions of cookies with a simple tap. Learn how to play, maximize your cookie output, and enjoy a deliciously addictive gaming experience.
Begin your cookie journey by clicking on the enormous cookie. Each tap generates more cookies, and as your collection grows, you can use them to enhance your gaming experience.

Your primary goal is to keep clicking the giant cookie, creating new ones, and using them to acquire powerful upgrades.
Upgrades and Buildings in Cookie Tap
Take your cookie-making to the next level with these essential upgrades and structures:
Cookie Tapper:

Increase your cookie production with each tap on the giant cookie by upgrading the Cookie Tapper.

Cookie Grandma:

Let Cookie Grandma lend a hand in cookie production. Boost this power-up for even more cookies per second.

Cookie Farm:

Just like Grandma, the Cookie Farm offers external support in producing cookies.

Cookie Bakery:

Watch as the Cookie Bakery churns out dozens of cookies with its efficient workforce.

Cookie Factory Producing:

The Cookie Factory Producing is the ultimate force among the buildings. Upgrade it to produce hundreds of cookies in no time.
Idle Cookie Producing
The best strategy you can use in this game is to build a solid base for yourself with the upgrades, factories and farms you have. After you do this, the tools under your order will continue to produce cookies and earn them for you, even if the game is not being played. This goes for all idle games!
Cookie Multiplier
As you click on the giant cookie and produce new cookies, you will see a bar on the cookie that says "Multiplier." This bar will fill as you grow cookies. As it fills, the number of cookies will increase in direct proportion to the number written on it.
Controls
Use your cursor and tap on the giant cookie to produce more cookies.
What Is More?
If you love playing Cookie Tap, you should try Nova Idle Clicker, where you are trying to eliminate blocks by navigating pong balls. Or you may look up other arcade games on OnlineGames.io for further alternatives.